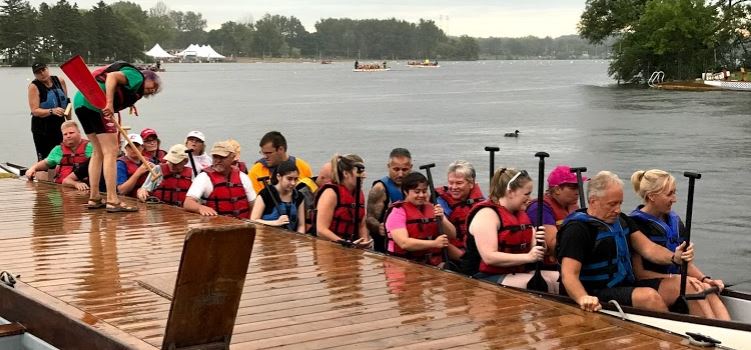 Come paddle with us as we defend our title in the 2019 ODBF Accessibility Challenge Cup!
We are entering a mixed team of Condors and family members/volunteers. Participants must be ages 12 yrs and up and not afraid of the water. This is an all-day event, we will have a minimum of two races and we'll have a tent for our team to relax and rest between races.
You may bring your own food, snacks and drinks and there are lots of vendors on-site as well.
Entry is $35 per person, please purchase your seat in the boat below: