HONESTY. INTEGRITY. ACCOUNTABILITY. EXCELLENCE.
These are the Condors cornerstone values. We are incredibly grateful to our dedicated and professional Board of Directors comprised of community and business leaders who keep these values at the center of all we do!
The Capital City Condors are an award-winning Registered Charitable organization #82728 8515 RR0001. Our latest honours, for which we are incredibly grateful, are the "Sports Award" presented by the Citizen's Advocacy Group of Ottawa at the Celebration of People gala and the West Ottawa Board of Trade's 2016 Business Excellence Award for Non-Profit/Charitable Organization of the Year!
Our operations are overseen by a terrific group of people, elected bi-annually by our membership, who make up the Board of Directors:
Elaine Willcock, Chair of the Board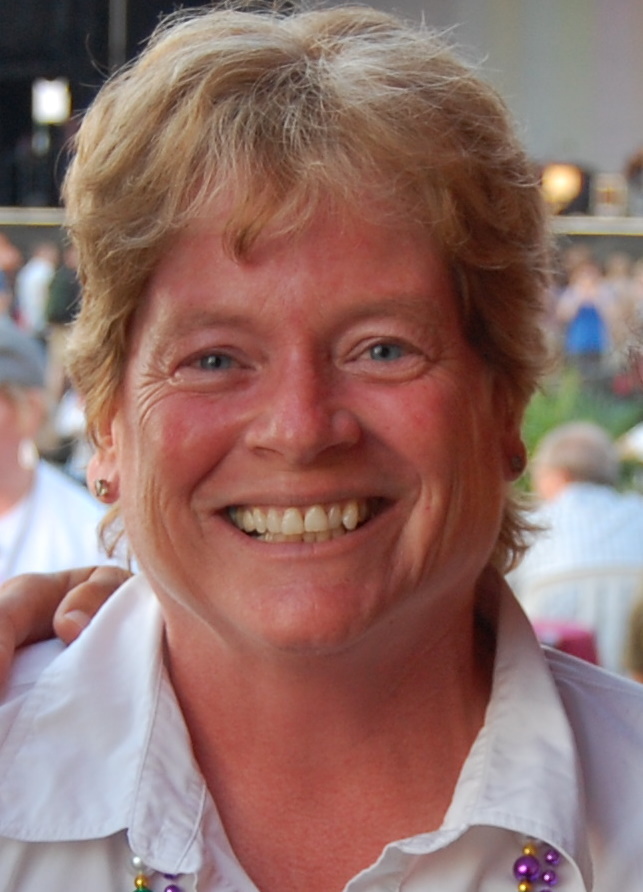 I live in the south end of Ottawa and have been involved in a number of different charitable boards throughout the years. From daycares to the Down Syndrome Association (NCR) and DSA Ontario to the Capital City Condors, I love being involved and contributing in ways that I can. I have always believed in inclusion and think that the Condors organization encapsulates all that I love. I want our athletes to experience hockey, athleticism, sportsmanship and leadership. They teach us lessons every week!
Contact Elaine!
Terry White, Vice-Chair & Head of Sponsorship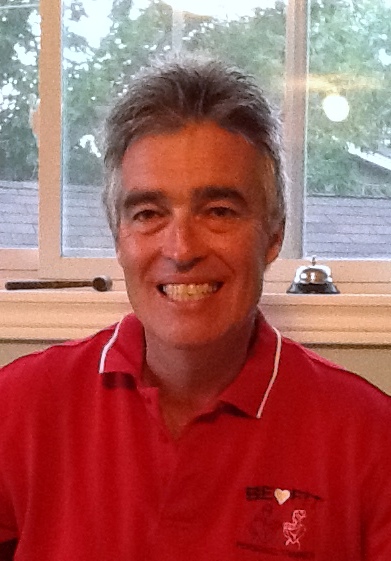 Terry loves the great Canadian game of hockey and is thrilled that his son Brennan, now 15, has been an enthusiastic player with the Condors for the past seven years. Terry and his wife Charlene, both retired teachers, enjoy being involved hockey parents, especially with such a wonderful group of Condors families. We are very proud that our Condors team hosted an amazing SHI Hockey tournament here in Ottawa in 2015. Go, Condors, Go! Contact Terry!
Terry adore le meilleur jeu canadien, le hockey! Il est très content que son fils Brennan, qui a maintenant 13 ans, a été un joueur enthousiaste avec les Condors depuis sept ans. Terry et son épouse Charlene, tous les deux des enseignants retraités, aiment bien être des parents impliqués au hockey, particulièrement avec un tel groupe fantastique de familles des Condors. Nous sommes très fiers que les Condors ont étés les hôtes pour le Tournoi International de Hockey Spécial ici à Ottawa en 2015. Allez-y, les Condors! Contactez Terry!
Geoffrey North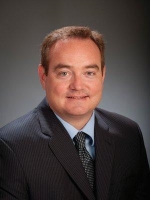 Geoffrey North is the founder of anticIPate Law, an innovative and leading intellectual property law firm that assists clients with all their patent, trade-mark, industrial design, copyright, and IP litigation needs (and more).
Geoff prepared the Condors by-laws, incorporated the Condors, registered the Condors as a charity, and sits on the Board to assist in overseeing the management and direction of the Condors.  Geoff lives in Kanata with his wife, Carrie, his two teenage boys, Johnathan and Colton, and his two golden doodles, Chrissy and Janet … and is a huge fan of the Condors hockey players.
Lyne Dagenais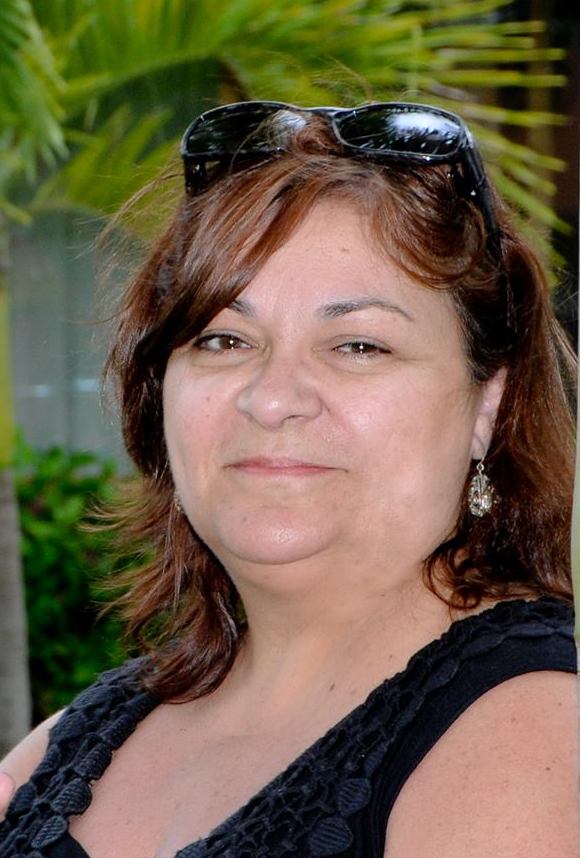 Je suis la mère de 4 enfants dont les deux plus jeunes, Christopher et Audrey-Ann, ont des besoins particuliers. Christopher et Audrey-Ann entreprennent leur huitième saison de hockey au sein de l'équipe des Capital City Condors. Je suis maintenant à la retraite et désire contribuer davantage à la mission de l'organisation. Dès ses débuts, les dirigeants de l'équipe ont démontré de l'ouverture en acceptant que mes enfants puissent se joindre à l'équipe même s'ils proviennent d'une province différente. Je désire contribuer à l'avancement de ce programme afin de permettre au plus grand nombre d'enfants à besoins particuliers de combler leur rêve de jouer au hockey.
Je peux offrir au programme mon expérience acquise en tant que parent, gestionnaire et bénévole. J'ai en effet été membre du Conseil d'administration du Centre de réadaptation en déficience intellectuelle et en trouble du spectre de l'autisme de l'Outaouais pendant dix ans. J'ai travaillé au gouvernement fédéral pendant plus de trente ans et acquis diverses compétences en matière de gestion des ressources humaines, financières et matérielles ainsi que de planification opérationnelle et stratégique.
Shawn LeBouthillier, Kanata Head Coach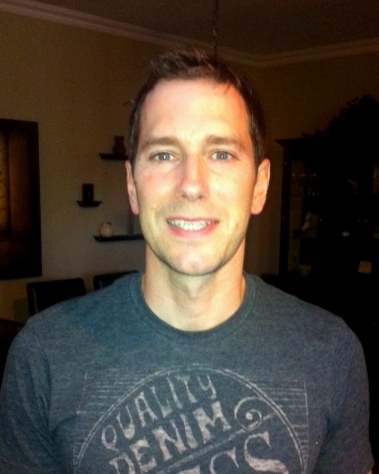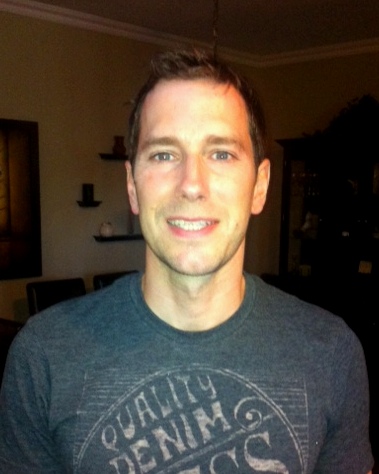 Coach Shawn lives in Kanata with his wife, Sandra and son, Tylen. He is a fluently bilingual engineer and works at Alcatel-Lucent. Hockey has always been Shawn's favourite sport so when Jim mentioned starting the team the first season, he jumped at the opportunity to be involved. He is the Head Coach of all 4 of the Kanata groups and looks forward to each Saturday when he gets to spend time with the kids at the rink. Sandra and Tylen can be found supporting the team by rocking their Condors swag and oftentimes skating with the team too!
Lloyd Lewis, Gloucester Head Coach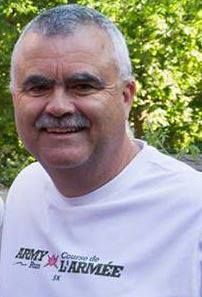 Coach Lloyd lives in Kanata with his wife Linda. He is a Project Manager at Horizant. Lloyd joined the Condors  on-ice coaching staff early in its first season (back in 2008) and was at that time mostly focused on one-on-one coaching.  In 2011 Lloyd served in a pivotal coaching role in starting the Condors expansion to Rockland. In 2014 Lloyd stepped in as the east-end Head Coach and has grown and developed an amazing crew of dedicated volunteers as well as phenomenal relationships with Condors players and parents alike. Coach Lloyd will now oversee the second east end expansion which will include two sections running out our new home: the Earl Armstrong Arena in Gloucester!
Wendell McConnell, Treasurer
Wendell is a local accountant (CPA) concentrating on small business and personal tax preparation, and has run his own practice for close to 30 years. He lives in Kanata with his wife Nancy, has two married children, one, his son Dan, has been an on ice coach with the Condors since day one, and he also has three wonderful grandchildren. Wendell was a hockey goalie all his playing days and retired from the game a number of years ago due to serious knee injuries, misses the on ice experience, but so enjoys the times he is able to take in the Condors and also his grandson's time on the ice. He is proud to be a part of this organization that gives such special young people the opportunity to participate in the game of hockey, making new and lasting friendships with their fellow players, parents and coaches.
Contact Wendell!
Sandra Wallace, Head of Fundraising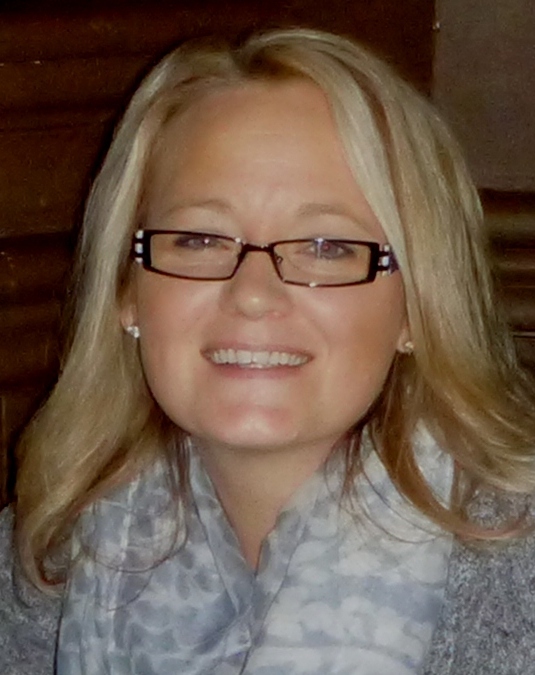 Sandra lives in Carp with her husband Ross, and daughters Reagan and Camryn. Introduced to the Condors through the National Capital Down Syndrome Association, Sandra knew that this was an organization that her family would have to be involved with! Her daughter Camryn has been "skating" with the Condors for the past three years, and loves every minute of it! Sandra is thrilled to join the Condors Board of Directors and hopes to give back to the organization that has brought her family so much joy!
Julie Turris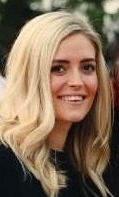 Julie lives in Ottawa with her husband Kyle, children Beckett and Teddie, and dog Leo. She has lived in the area for 4 years and has been a part of the Condor family for the past 3. After being introduced to the organization through their good friend Matt Carkner, Julie & Kyle immediately fell in love with the kids and their families; it was an instant connection and something they knew they had to be a part of. She enjoys going to the Saturday skates as well as dancing with the kid's at the Christmas party and end of the year banquet. The Condor's have brought her family immense joy.
Richard Ouimet, Secretary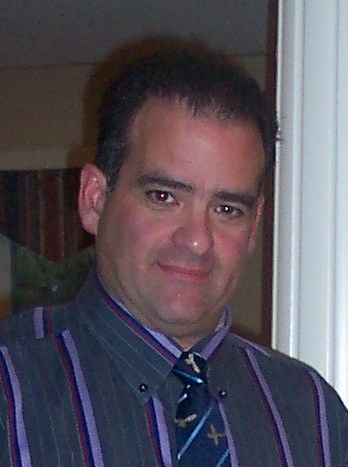 I live in Bourget, East of Ottawa with my lovely wife Dorothy and my special needs son Christian. I have been involved with many non profit organizations including Boy Scouts, a CI in Air Cadets as a pipe band leader, Head Coach for the North Gloucester Giants foot ball club, Cumberland Panthers as well as coaching assistant in hockey and soccer. I am also involved with my church as the choir leader. After becoming aware of the Condors, I enrolled my son Christian in the program and have never looked back. I can't say enough of the organization and what it brings to my special needs son and the rest of the Condors players. I'm so proud of being part of such a great group of wonderful people. I felt I wasn't doing enough for the Condors so after an amazing experience helping out with the International hockey tournament, I joined the Board Of Directors. I hope to be an asset.
Je résidant à Bourget, à l'est d'Ottawa avec ma charmante épouse Dorothy et mes besoins spéciaux fils Christian. J'ai été impliqué avec de nombreux organismes sans but lucratif y compris les Scouts, un EC dans les Cadets de l'air comme un tuyau chef de bande, entraîneur en chef des géants Gloucester Nord Foot Ball Club, les Panthers de Cumberland ainsi que l'encadrement assistant dans le hockey et le soccer. Je suis aussi est impliqué avec mon église comme chef de choeur. Après avoir pris connaissance des condors, je m'avait inscrit dans le programme fils Christian et n'ont jamais regardé en arrière. Je ne peux pas dire assez de l'organisation et ce qu'il apporte à mes besoins spéciaux fils et le reste des condors joueurs. Je suis tellement fière de faire partie d'un groupe de gens merveilleux. Je sentais que je ne faisais pas ce qu'il fallait pour les condors donc après une expérience étonnante et donc aider le tournoi international de hockey, j'ai rejoint le conseil d'administration. J'espère être un atout.
Linda Lefebvre, Volunteer Coordinator

Linda was born and raised in Ottawa.  Linda is a wife to Scott, mom to Andrew (Jackie) and Tysen, grandma to Aethan and Darren.  Linda has worked in the past integrating autistic children in a mainstream preschool and doing respite care.    She now spends her time being a grandma, a  hockey mom,  volunteering with the Condors and Tysen's Mission to a Million (Make a Wish).  Linda and family  found out about the Condors at the 2015 International Tournament in Ottawa and were overjoyed when they found out that Tysen would be able to join the team and play hockey, thanks to the Kaye Trainer. They always look forward to any time spent with the team,  and are very proud to say they are a part of the Capital City Condors family.  Linda is happy to be a new member of the board and looks forward to helping the team than has had such a positive  impact on her family.  
Thank-you, Condors Board of Directors
for all the work you do on behalf of our team!
Here are our Co-Founders:
Jim & Shana Perkins (functioning on the board in a non-voting role as President & GM respectively)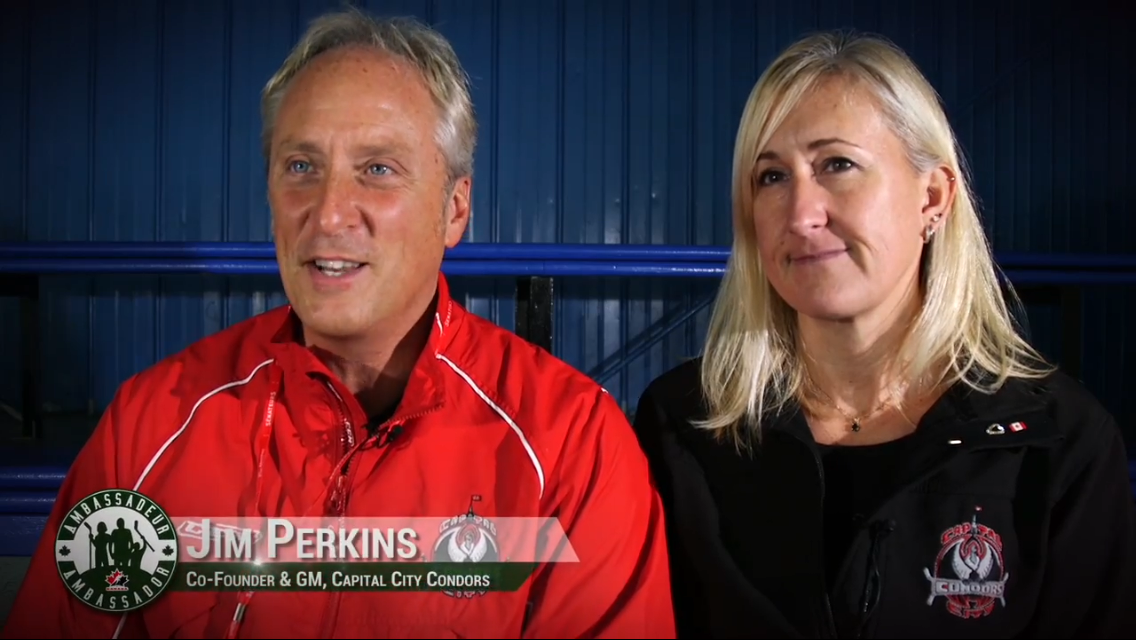 Jim and Shana are thrilled to be part of the Condors family, and friends with such an incredible group of people! Interacting with the players, parents and the many volunteers, at practices, social events, fundraisers and tournaments, are highlights for the Perkins family! Jim and Shana are so excited about the growth Condors Hockey has seen over the past 9 seasons. They look forward to the continued expansion of the programs in Ottawa (capital City Condors), Cambridge (The Blades), and Belleville (The Quinte Raiders) while promoting and supporting special hockey teams in communities across Canada!
Shana and Jim have 8 great kids and two beautiful granddaughters: Jess (married to Justin and parents of Joanna), Justin (married to Kelsee and parents of Aurora), Jenna, Jacob, Corabella and Alice. The house is full with family, friends, 3 dogs, and a cat who runs the show!
The entire Perkins crew loves the Condors community, and can't believe it has been 10 years of #makinghockeyhappen already! Wow! Their lives have been enriched through each person connected to this special hockey program.
Jim and Shana also both proudly serve on the Board of Directors for Special Hockey International: http://www.specialhockeyinternational.org
#biggerthanhockey #specialhockeyrocks
Contact Jim! Contact Shana!