The Condors THANK-YOU for another terrific GOLF TOURNEY!
Hello Everyone!
Just a few days ago, we were all enjoying a fantastic day of golf and fun at Loch March! We hope you had an incredible day, and that it serves to be one of the highlights of your summer.
On behalf of the Capital City Condors, there are a number of people that we want to thank:
Mark Jamensky and the entire golf committee, this event wouldn't have even happened without your countless hours of hard work, and fine attention to detail. In my humble opinion, you've produced a tournament that sets itself apart!
Ian McLaren and our friends at Back Office Associates, for their Gold Level Sponsorship, and also to Ian for providing the 4-wheeler from Perth PowerSports for the "hole in one" contest. Your continued support means so much to us and makes such a difference! You have certainly helped make this event a reality.
To our numerous sponsors and supporters, the day would not have been successful without your generosity! Thanks Norm Sisson for bringing the newly decorated Sens/Condors porsche to the event! We loved our logo on there and loved that you would do that for us!
To you who golfed, again, we hope you had a fantastic day and we can't thank-you enough for your participation, and for your smiles and encouragement throughout the entire event! You made the Condors athletes feel like gold, and for that, we are very grateful. The interaction between the golfers and the Condors is always a highlight, and this year's experience certainly enhanced that. Thank you for making it a great day!
Ian Mendes for a fantastic job as our host and MC! Your presence, heart, and professionalism are deeply appreciated. We're thrilled that you were able to be part of it all this year, and are thankful for your support!
Matt Carkner, that you would come from Long Island just to encourage us and be part of the day was an incredible gift to us all! And to risk having yourself auctioned off…how do you quantify that? Thanks Matt!
Matt and Amanda Kassian and Patrick and Kresson Wiercioch, our deep thanks for all you did to help make the day extra special for the golfers and the Condors! We're so thankful to have you as friends!
Kyle and Julie Turris, where do we even begin to thank-you for all you do in the lives of the Condors family? Your involvement goes so far beyond this one day, we hope the golfers got a glimpse of how important you are to us! You have brought more to our lives and this hockey community than you can imagine – and to know you as friends and family is a privilege that we're thankful for every day!
To all those who volunteered of their time and energy, and to the Condors families who collected such wonderful items for our auctions, thank-you so much for bringing all the planning to life! You all inspire us every day!
I hope the rest of your summer is fantastic.
Please reserve June 1, 2015 for another outstanding day! If that dates changes, we'll let you know asap.
We're already looking forward to it, and hope you are too!
Take good care,
Jim Perkins
Capital City Condors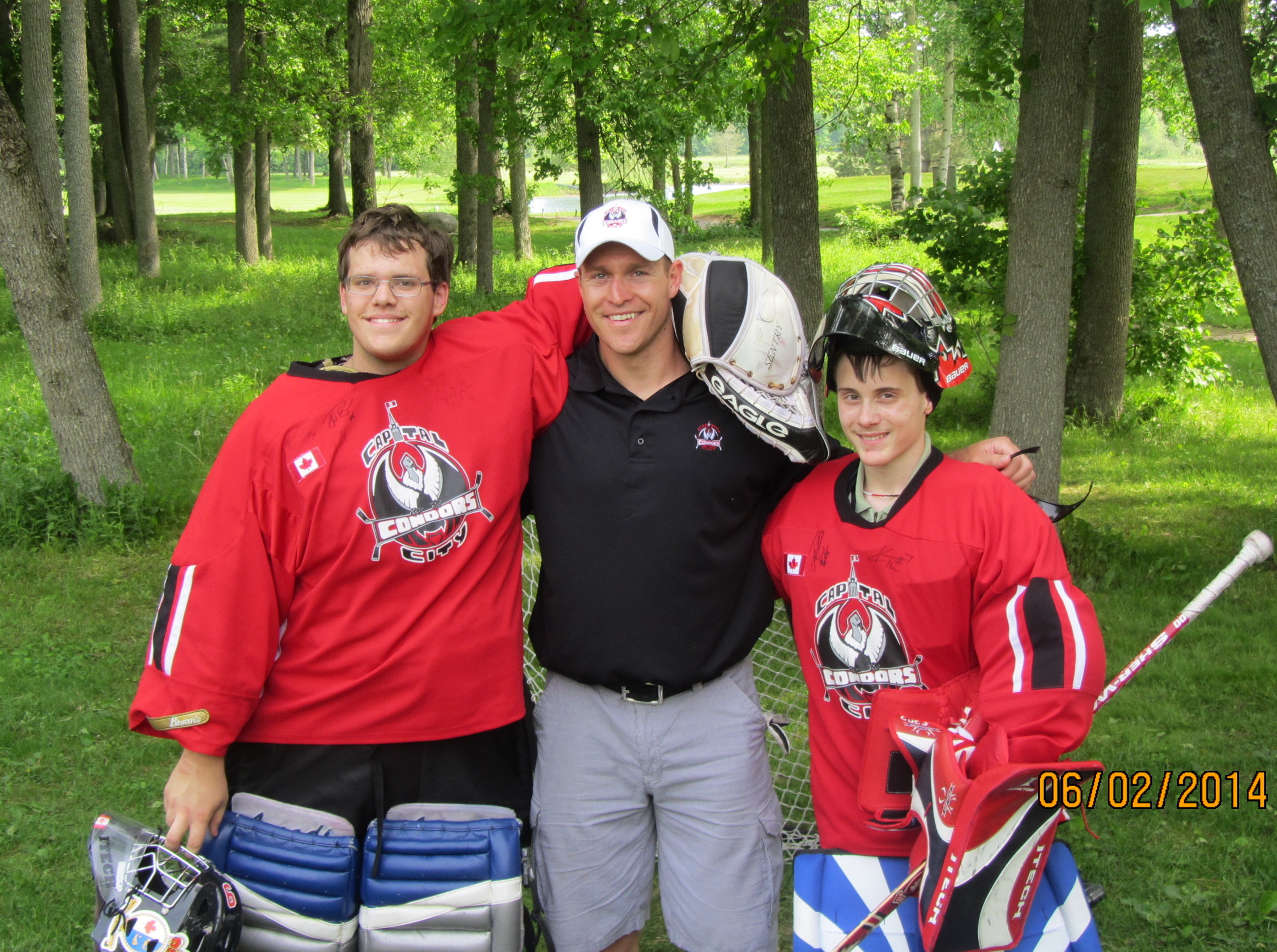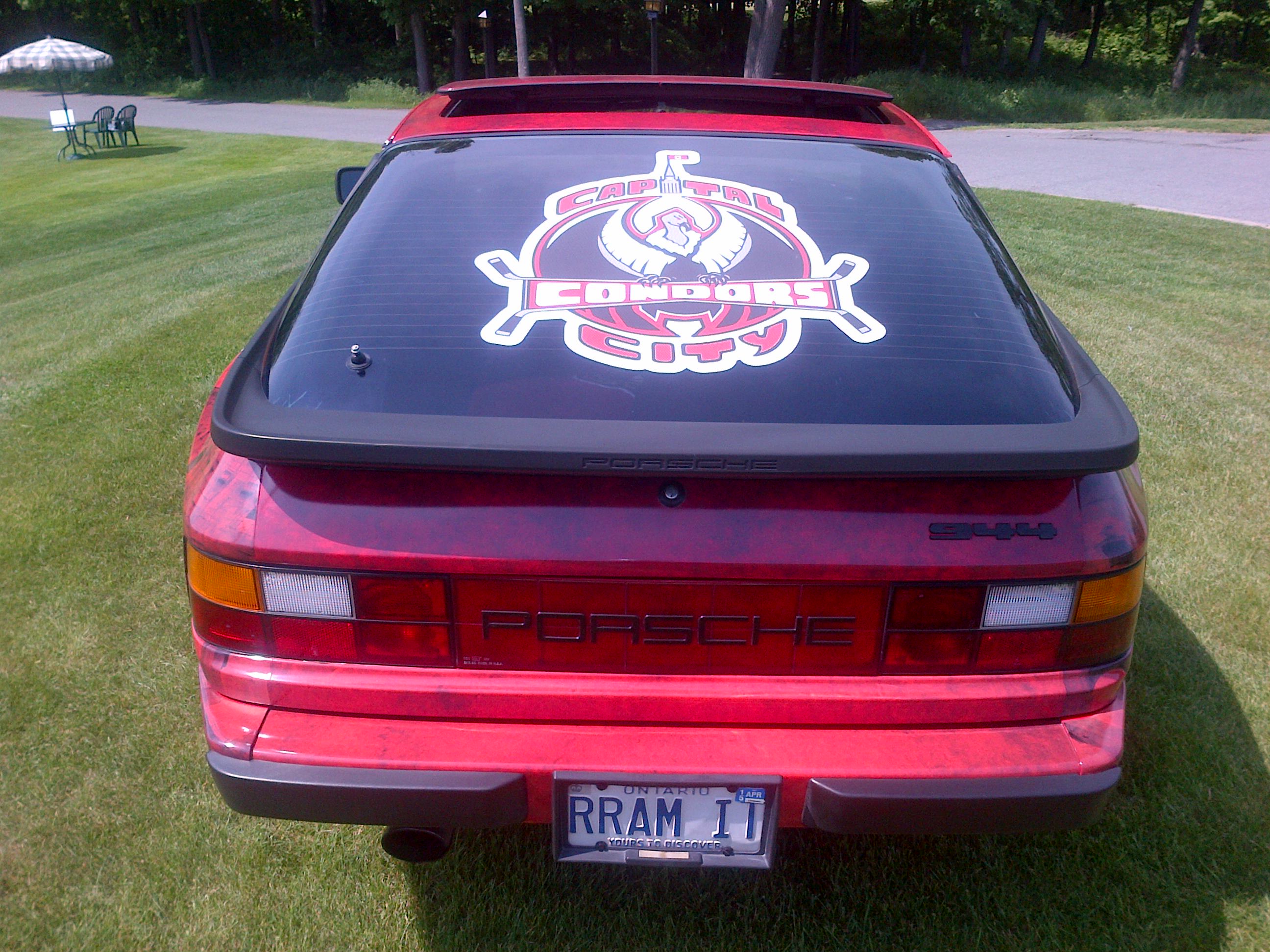 Thanks, Norm Sisson, for adding our logo to your awesome car!