A great note from the Rideau St Lawrence Thunder girls team!
RSL @ Capital City Condors – Post-Game Summary
February 21, 2015
In what may have been a ground breaking event, at least locally, we played today an exhibition against the Capital City Condors 'A' team composed entirely of kids with learning difficulties. To say that the end result was a lot of joy and happiness is an understatement and all the parents and officials that watched from that organization were effusive in their praise for our girls and the spirit in which the game was played.
Although it was with a touch of trepidation that the girls took to the ice it didn't take them long to gauge the mood and intent of the occasion and Coach Shaun, after the first few minutes, let the girls run the show themselves and this they did with aplomb. Personally I felt very proud of RSL Thunder Bantam A today and can honestly say that if your daughters are a reflection of the future of our nation then Canada is in good hands and I truly mean that.
For the Condors they are absolutely delighted that there is now greater awareness about what they do for kids with not quite the same advantages as the norm and that there should be no barriers to their full participation in sport. They are now keen to continue the connection and have asked for us to engage earlier in the season next year. As I said to their management and coaching staff, our participation is only limited by imagination.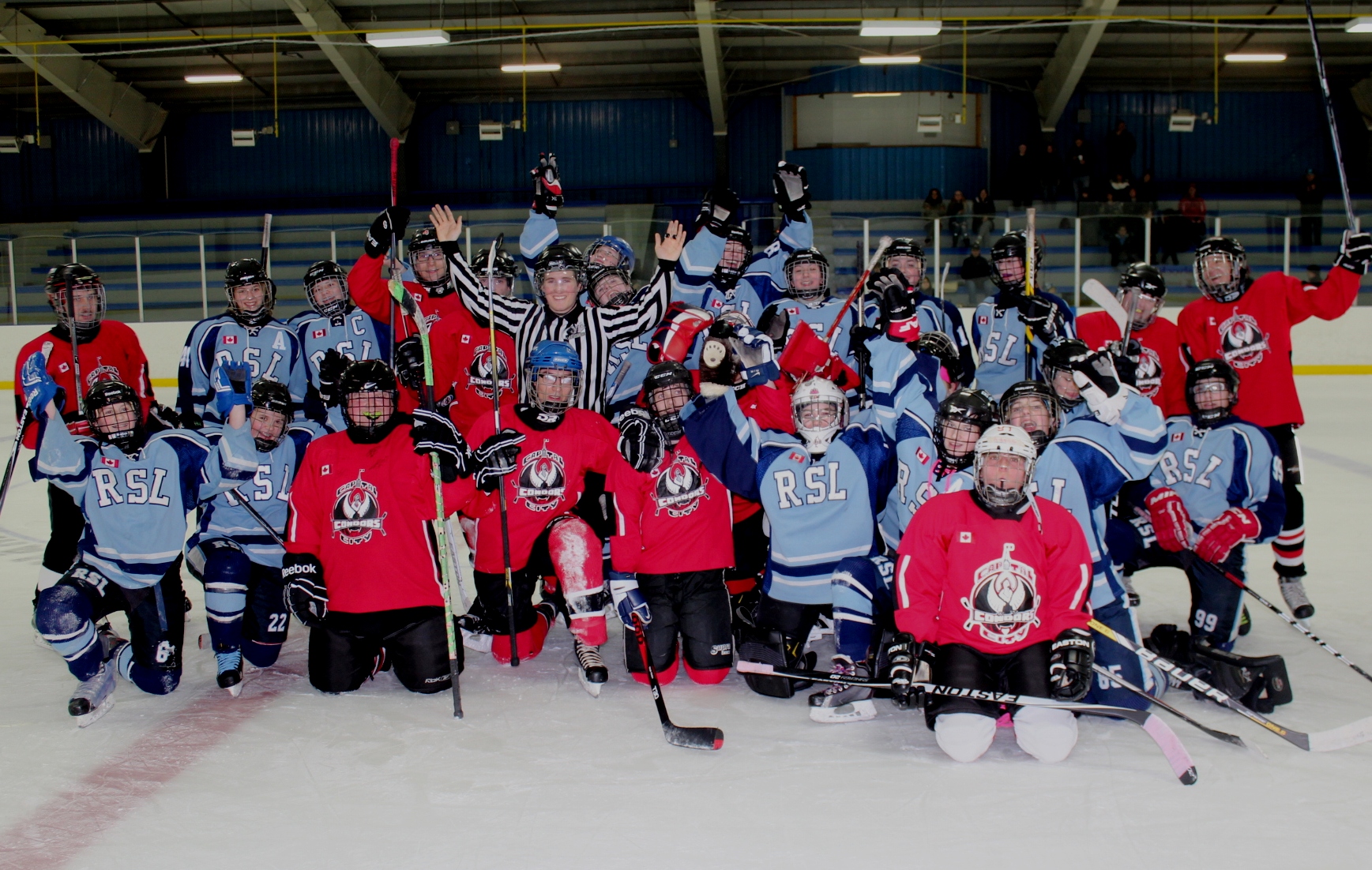 So, thank you all for making the journey today in marginal weather, particularly returning home, but I think you'll agree that it was worth it. Our next game, of course, will require an altogether greater intensity and tempo but meantime, for the girls, simply revel in the joys and privilege of playing hockey.
Ray Snook
RSL Thunder Bantam A
Team Manager