CAHA/ACHA 2020 Hockey Jamboree Registration Open!
The Condors are honored and pleased to host the 2nd Annual CAHA/ACHA Hockey Jamboree! As the hosts of this year's tournament, we want to extend a warm invitation to all CAHA/ACHA member clubs to join us as we come together for great hockey, great friendships, and awesome social times!
The Condors invite you to this tournament in loving memory of our friend and teammate Robbie Allen who we lost too soon in 2016. Robbie, you are dearly missed and we wish you were playing this tournament with us! #foreveracondor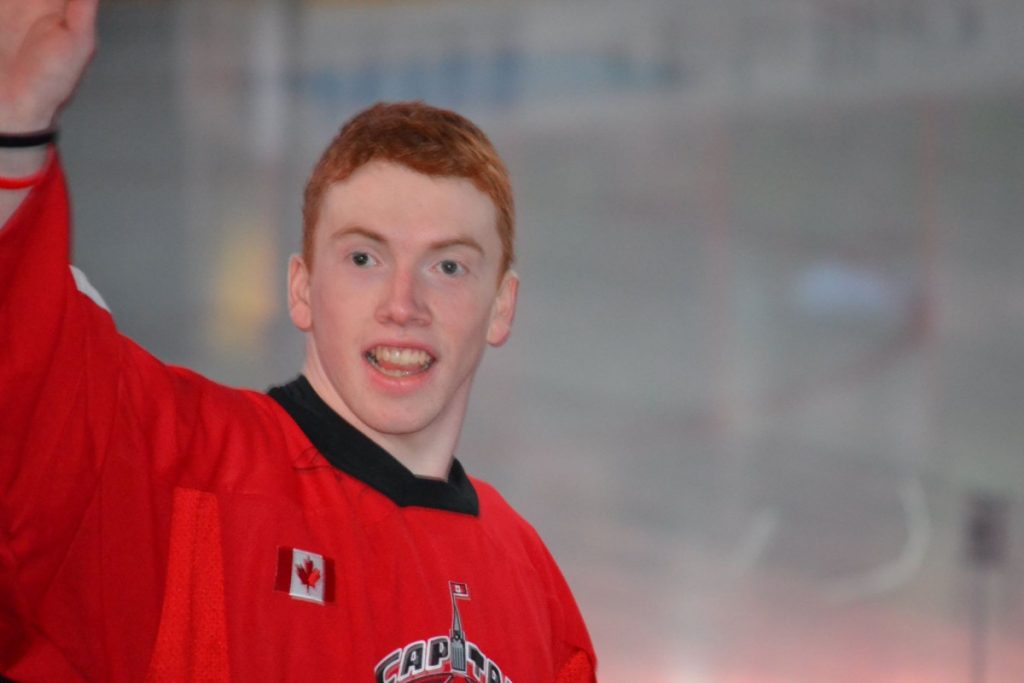 The Hockey Jamboree will take place in Ottawa, Ontario March 19-21, 2020 in various locations in the West end of Ottawa (Kanata).
Registration for the teams (please have the team managers do this once for your team), individual registration for the social events, and purchase of swag (hoodies and t-shirts are available) is now OPEN via this site.
Instructions
Team Registrations
This is done once for each team registering and should be done by the Team Manager. There are 2 "products" that you can add to your cart for team registration.
"Base" Team Registration – the first 20 players per team are a flat fee of $500. Also let us know which team you are registering and what level (A, B, C, or Mixed). Every team registering requires at least this to be added.
"Extra players" – for each player on your team after the first 20 (so 21st+) there is a fee of $30/player. Add this "product" to your cart and indicate the quantity.
Social Event Registration
There are 3 events that individuals/groups/families can register for:
Opening Ceremony – Thursday Mar 19, 6:00pm at the Bell Centennial Arena. This event is free. We just want to get an idea of how many people are going. You can add this event to your cart and pick a quantity. If you have no other items in your cart, you can just check out and you will not be charged anything. Also, please let us know what team you are "affiliated" with.
CAHA/ACHA President's Pizza & Movie Party! – Thursday Mar 19, 7:30pm in the hall at Kanata Baptist Church. Tickets can be purchased on the site. When you come to the party, just bring your invoice.
Dinner & Dance (with "Silent Beats") – Friday Mar 20, 5:30pm at the Brookstreet Hotel. Tickets can be purchased on the site. When you come to the party, just bring your invoice.
Tournament Clothing (SWAG!)
There are 2 items available:
Hoodie – black
T-shirt – also black
Note that these items are not going to be available until the tournament. You can purchase them here and pick them up at the tournament. No shipping is available. Please bring a copy of your invoice to show proof of purchase.
Purchasing
The web site uses a popular package called Woocommerce to integrate with our WordPress site. This is the first time the Condors have used this package to sell stuff from the website so please, please be patient 😉
If you encounter issues with purchasing items/registering for events, etc. please email webmaster@capitalcitycondors.org and CC gm@capitalcitycondors.org. We can work things out. No need to panic. If there is a screw up with the payment, we have to ability to issue refunds and make it right.
Speaking of payments, we use PayPal payments. Some people think that means you need a PayPal account. You DO NOT. You can choose just to do a credit card payment and not register for PayPal at all. It will ask for address info (even though there is no shipping) because that is what the credit card companies require to do online payments. PayPal will not retain that information or enroll you for an account unless you want/have one.