Condors Community Builders
Condors Community Builders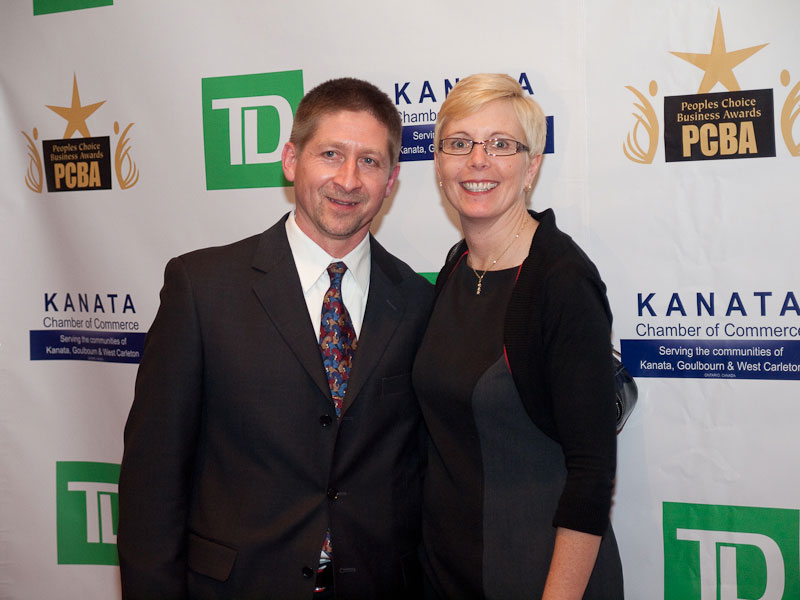 Rose & Steve Cain
Steve is a nationally accredited portrait and corporate photographer and owner of
South March Studio
. He, along with his wife Rose and two kids, Austin and Jordan, have been involved both on and off the ice with the Condors since 2010. While looking for a local charity to associate an on-going photography project with, Steve came across an article about the Condors, and noticed that they were located just blocks from where his studio was at the time. The following Saturday he attended their ice-time and introduced himself to Jim and Shana, explaining the concept he had in mind. Anyone who has seen these kids on-ice is immediately captivated by them, and Steve was no different. Today, his
"White Shirt Gallery"
project continues to raise funds where the Condors receive 100% of the proceeds, and he photographs every player to create annual year books. Other contributions over the years have included introducing the Chamber of Commerce to the Condors, bending the Mayor's ear about difficulties in securing ice-time, photographing the annual golf tournaments and the SHI tournament, and arranging friendly games against local teams. In 2015, financial contributions from the "White Shirt Gallery" project assisted the Condors in the purchase of Kaye Trainers allow three very special needs kids to become Condors.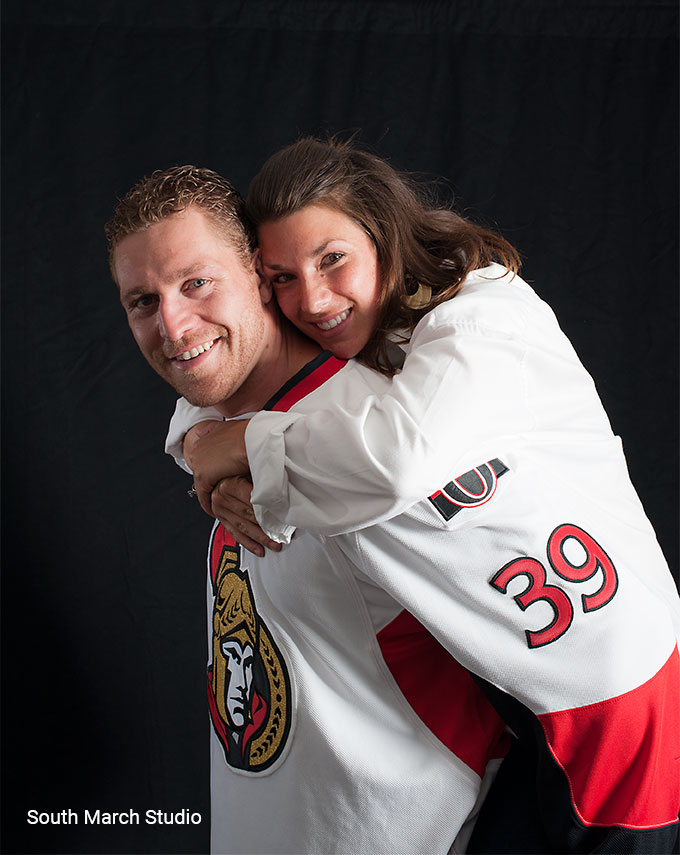 Matt & Kary Carkner
Matt and Kary were both born and raised in Eastern Ontario, just outside Ottawa. They have known each other and been together for 20 years. Hockey is a huge part of their life. Matt is a retired NHL/AHL player and current AHL coach. Their 2 boys, Chase and Corbin, play travel hockey. Kary is their chef, chauffeur and long time cheerleader! Matt has played for many teams and they have moved 20+ times across the USA and Canada, which brought them bacl to Ottawa in 2009. Through a connection with Matt's agent, Larry Kelly, Matt & Kary were introduced to Jim & Shana and an immediate friendship was formed! This naturally led to Matt & Kary and their boys becoming a part of the amazing Capital City Condors family. Matt & Kary had an immediate love for the Condors players and their families and a very special bond was formed that led to Matt being named the Capital City Condors first ever Honorary Captain! Matt & Kary made an effort to get to know each player and their families, remembering names and even remembering which players spoke only French. The Carkners gave generously of their time and resources to the Condors and became heroes to the entire team. For many players and families, it was the first time they could call an NHL player their friend. When Matt was signed with the Islanders, he wanted to ensure that someone special took his place with the Condors, and introduced Kyle Turris and his then fiancée, Julie, to the team. Matt & Kary loved how inspiring all the Condors players were, so they made sure to always be a part of something so special wherever they have lived since moving to the US. They continue to work with and support many special needs hockey teams to this day and they hope you will do the same!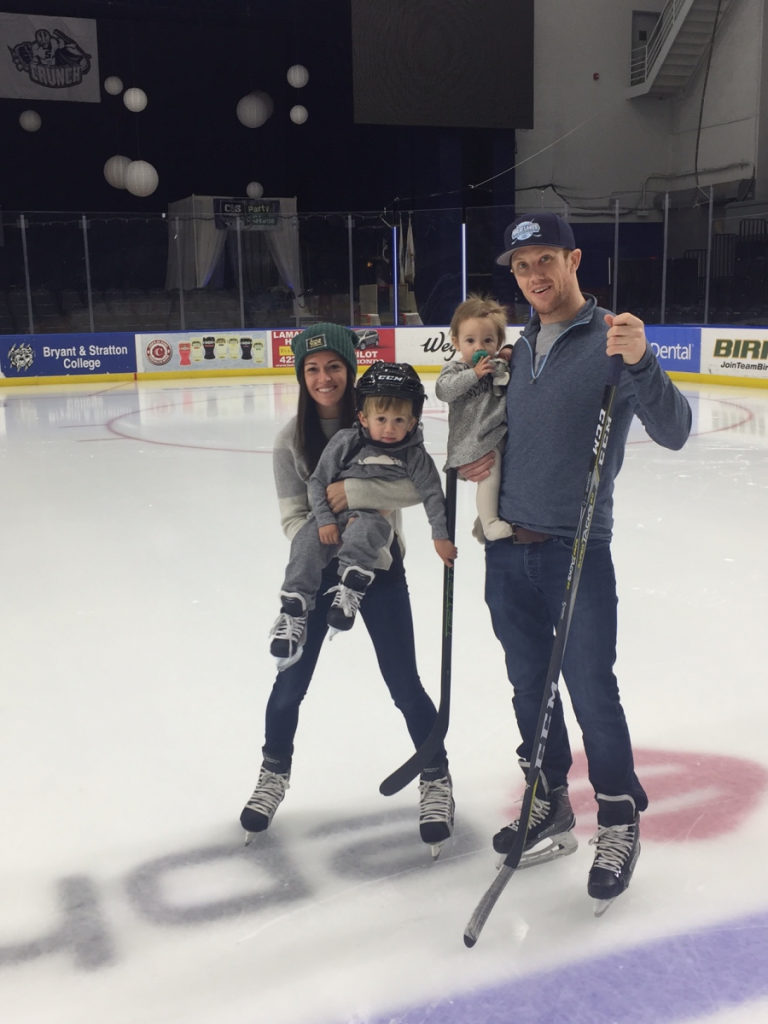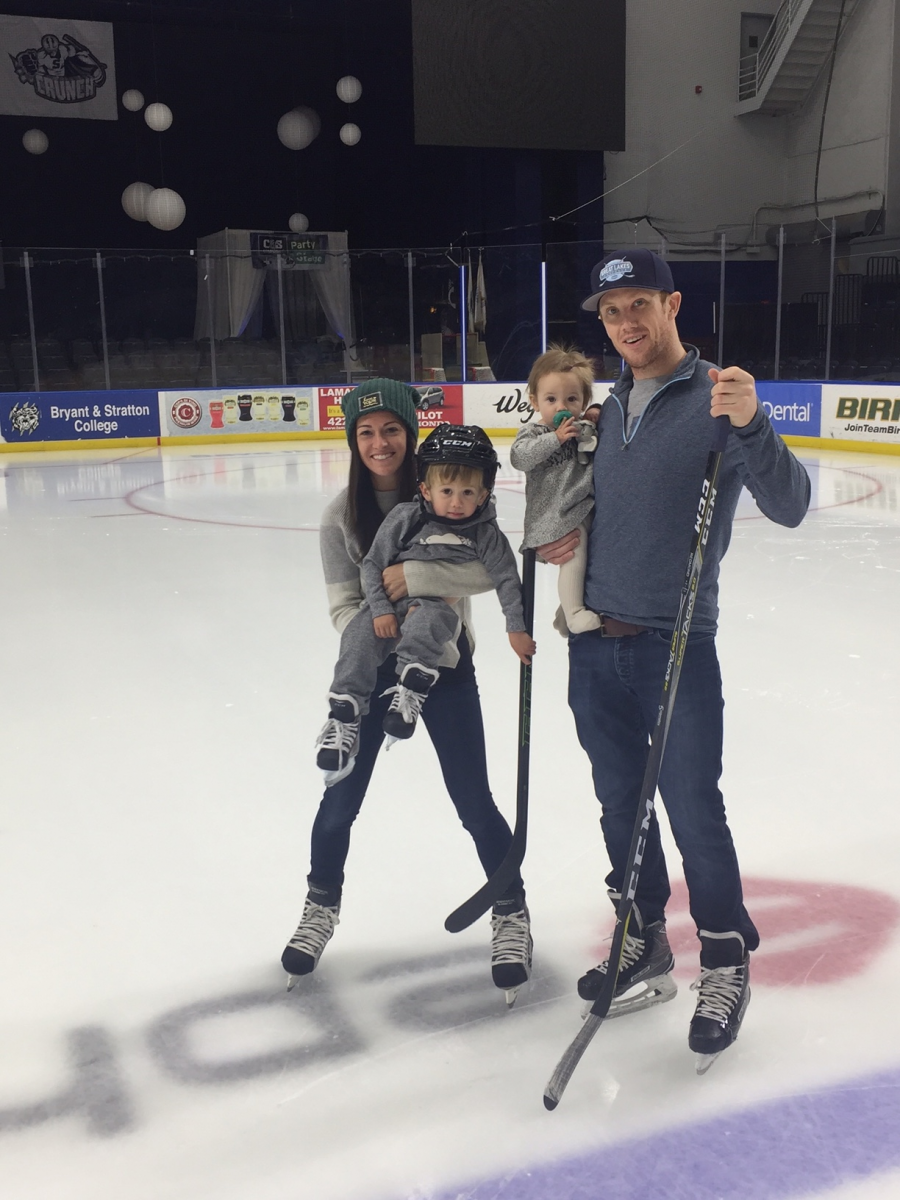 Erik & Ryan Condra
Erik was born just outside of Detroit, MI, and started playing hockey when he was 3 years old.  Ryan was born in New Canaan, CT. We met at The University of Notre Dame and were married in 2012. Our son Callan is 2 1/2 years old and our daughter Ellery just turned 1.  We were first introduced to the Condors by our good friends Kyle and Julie Turris when we played together for the Ottawa Senators.  Whether it was helping with a practice, charity golf outing, or just hanging out and signing some autographs for the Condors, we enjoyed every minute of it and were inspired by the kids and their amazing families.  To see the game we love bring so much joy to the players of the Condors is indescribable.  Recently a special team out of Binghamton, NY, the Ice Hawks, reached out to us, and we worked with Jen O'Brien to try and help them gain the same support as a program like the Condors in Ottawa.  Jen is now the Executive Director of the American Special Hockey Association, and we hope to help them in any way we can.  The Condors have opened our eyes to how hockey can bring joy to everyone, and we are hoping to open the doors for kids in many other places to have a chance to play the game that we love so much!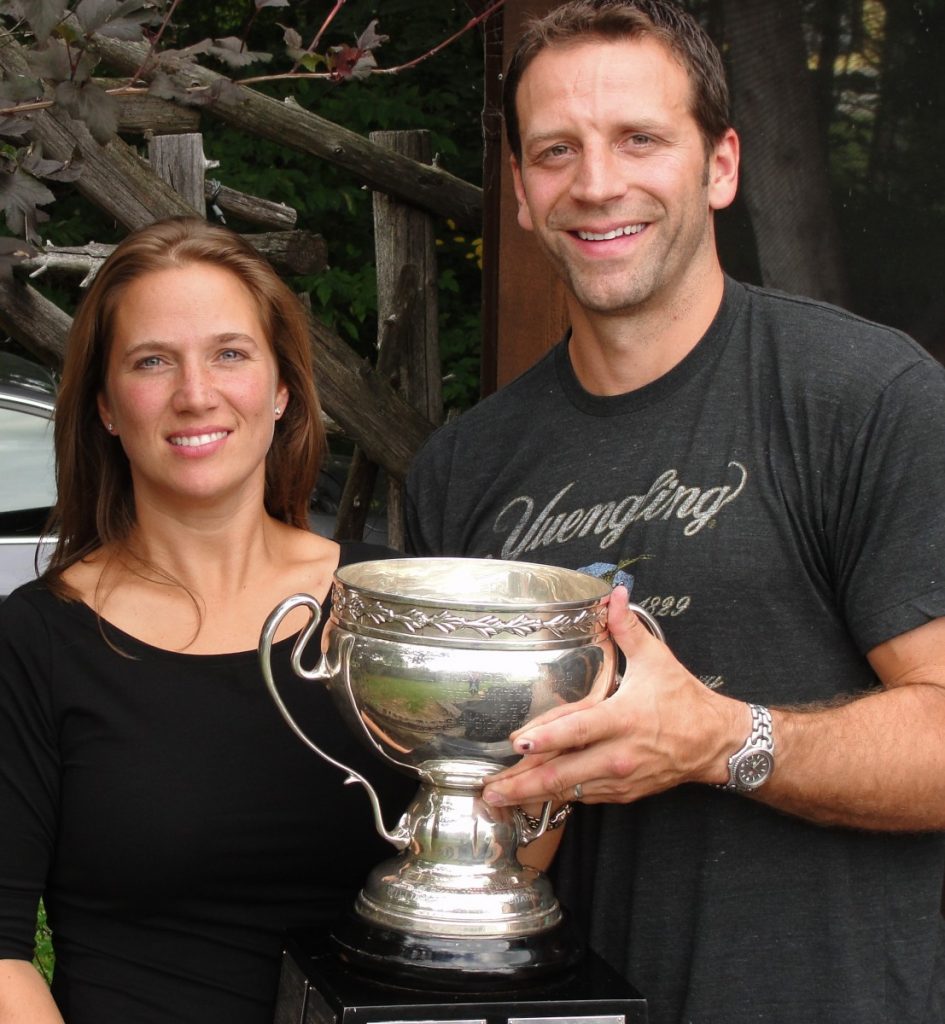 Bryan & Pam Helmer
Recent Inductee into the Ahl Hall of Fame, Bryan Helmer, has played Professional Hockey for 20 years, coached for 3 years, and is honoured to have the title of VP of Hockey Operations for the Hershey Bears of the AHL. Pam has been cheering him on ever since they started dating in High School, and loves hockey so much that she teamed up with her sister Kary Carkner to write a children's book about hockey and family. It was through Kary and Matt Carkner that the Helmer's were lucky enough to meet Jim and Shana Perkins and the amazing Capital City Condors. Bryan and Pam love the mission of the Condors and are proud of the work they do. The Helmer's and their children, Cade and Rylan, live in Hershey, Pa and can be found freezing in many hockey rinks.
Allan Hubley (Ottawa City Councillor) and Wendy Barber
Allan Hubley is married to Wendy (Barber) and they have three children – Christine Leigh, James and Joshua. Allan was born in Annapolis Royal, Nova Scotia and Wendy is from Ottawa, Ontario. Prior to being elected to City Council in 2010, Allan worked in the Public Service and Wendy worked for many years at Air Canada.  Allan first moved to Kanata in 1978 and has been very active in his community serving in a variety of capacities. ·The Hubleys have been supporters of the Capital City Condors for many years, whether it be by helping to promote or attend events.  The Councillor takes every opportunity when speaking to community members and groups that he meets about the Condors to highlight the great work that they do, and to help connect groups looking to learn more about the Condors or support them.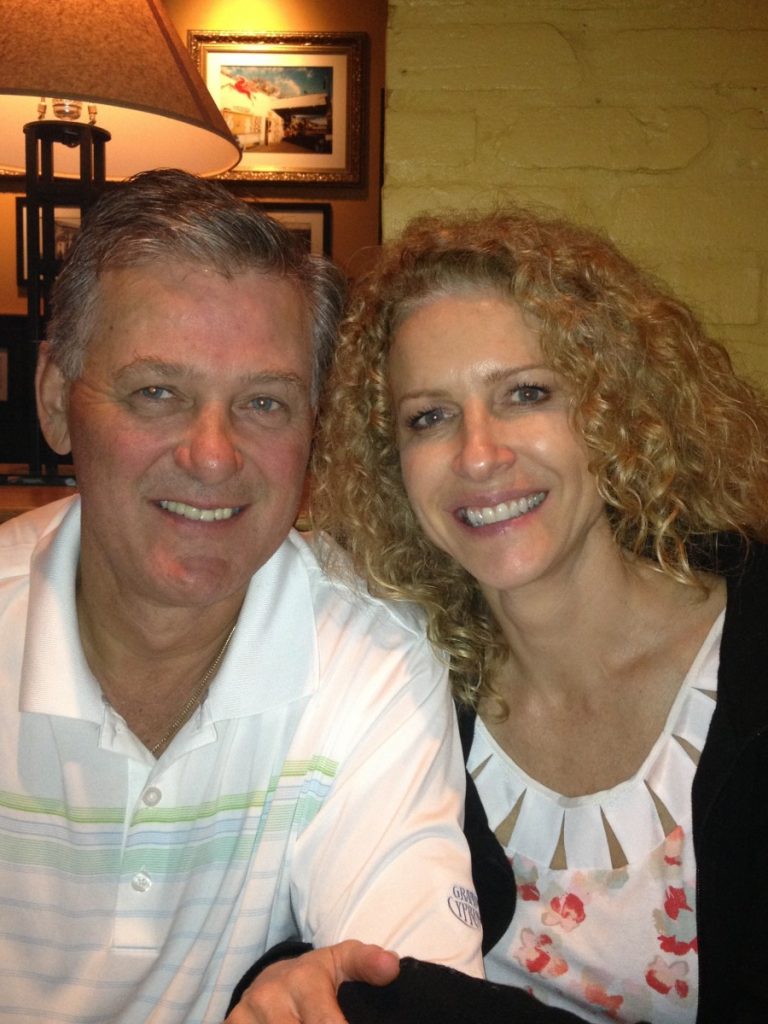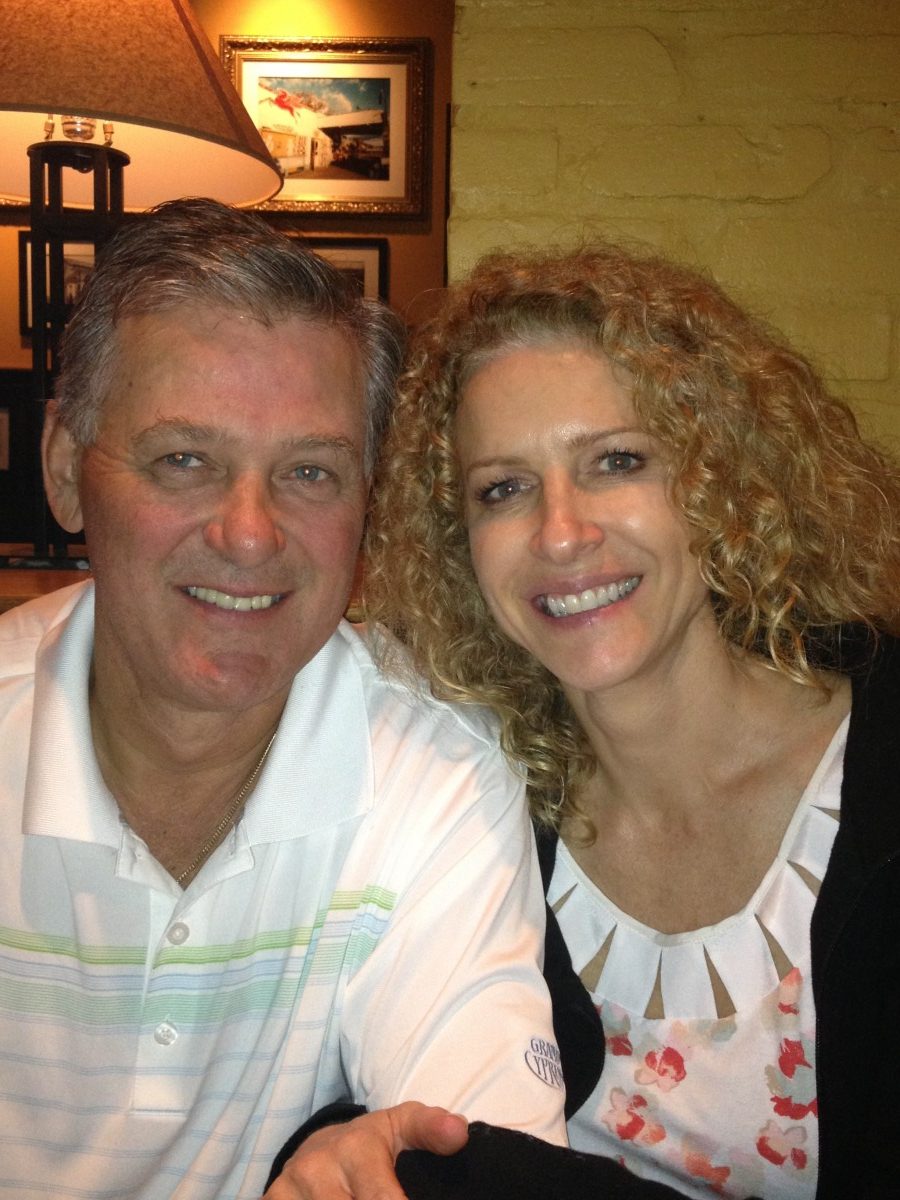 Andrea and Ian McLaren
Andrea and Ian  Mclaren have lived in Stittsville since their marriage in 2000.  While the older children Jonathan, Lindsay and Greg are grown up and out on their own, their youngest child, Emma (13),  is still "running"  the household as she works on her grade 8 studies. Having spent their working years in the hitech industry in various sales, management and executive roles, both  Andrea and Ian  are now retired. Andrea spends time as a volunteer for the Ottawa Furniture Bank,  while Ian continues to be involved as a director on several boards in the Tech Industry. Ian has also spent time on several charitable organization boards in the past, including the Ottawa United Way Campaign and Healthbridge. Both Andrea and Ian enjoy cottaging, skiing, golfing and other outdoor sporting activities. Throughout the years  Ian played a lot of hockey!  Both Ian and  Andrea are avid Ottawa Senator fans and have been season ticket holders for many years.  This love of hockey coupled with a friendship with Jim and Shana Perkins led directly to the opportunity to get involved with the Capital City Condors.   They both find it truly awesome to watch Jim and Shana , along with the many volunteers, parents and of course the Condor players continuing to expand this exceptional program.  The realization  that the Capitol City Condors over the past 10 years has become  recognized regionally, nationally and indeed globally is and inspiration to all!

Jon Marin and Julia Parker, Oil Changers Ottawa
Jon Marin and Julia Parker, both from Ottawa, along with their brother Thomas, took over their father's business in 2009.  They have grown the business from just 21 stores to 31 since their takeover.   A big part of their business philosophy is to get involved in their local communities.  In Stittsville, they met the Condors and instantly wanted to help this amazing organization.  They've held several fundraisers for them over the past few years.  Jon, Julia and the Oil Changers franchise have held fundraisers for many charities across the province including The Ottawa Regional Cancer Foundation, Ride For Dad, Light The Night and many local youth hockey, basketball and baseball teams.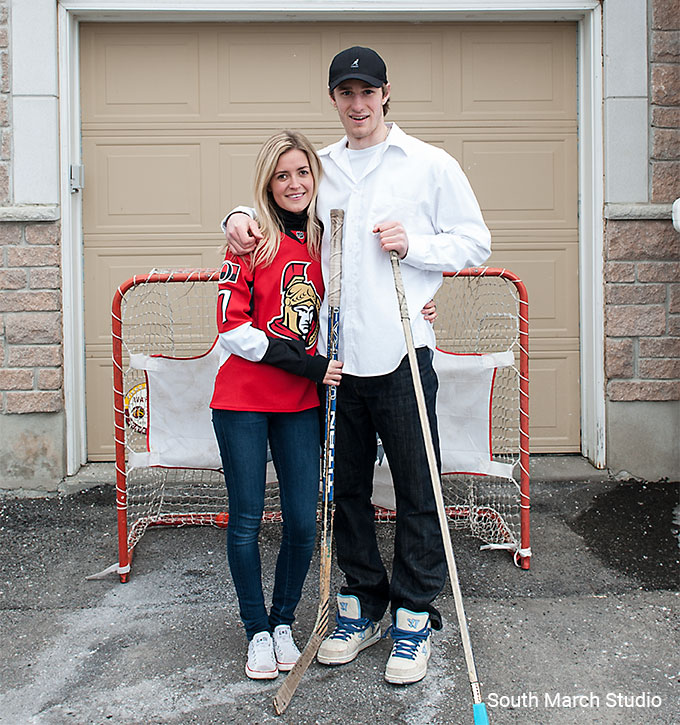 Julie & Kyle Turris
Julie was born and raised in Eagan, Minnesota, where her Mom, Dad and sister still reside. She was lucky to have a close knit family growing up which instilled strong values in her that she exemplifies today. She then went on to the University of Wisconsin where she graduated with a degree in Human Development and Family studies, with an emphasis on child development. She has always loved children, and after leaving university she has dedicated herself to their growth. Julie has worked at elementary schools, volounteered at the boys and girls club and makes occasional visits to children at CHEO. Although, outside of raising her own two children, Julie loves spending time with the Capital City Condors. The Condors hold a special place in her heart, and have made a big impact on her. Kyle is from NewWestminster, British Columbia. He too was also lucky to have a close family, who always supported his hockey dream. His parents still both live in NewWestminster, where Kyle played most of his minor hockey growing up. Kyle was lucky enough to attend the University of Wisconsin for a year, where he met his beautiful wife Julie. He then left to play in Phoenix, where he was coached by Wayne Gretzky in his rookie year. After just over 3 years in Phoenix, Kyle was traded to Ottawa at the end of 2011, where He, Julie and their kids are happy to call home. When Julie and Kyle moved to Ottawa its safe to say their lives truly began. They were married in 2013, had their son Beckett in 2014, and recently had their daughter Teddie in 2016. The addition of these two little ones has lit up Julie and Kyle's world more then they could have ever expected. When Kyle was traded to Ottawa, his roommate on the road for that year was Matt Carkner. Matt was the honorary captain of the Capital City Condors at the time, and would tell Kyle about the team often when they were hanging out in the room. In the summer of 2012, Matt signed with the New York Islanders, and asked Kyle if he would like to meet with the Condors founder, Jim Perkins, and possibly help out with the team. Kyle and Jim met for lunch and agreed that it would be best to make a decision after Julie and Kyle met the team. As soon as the Turris' met the kids and families at the rink that day they fell in love with them, and wanted to help in anyway possible. Julie and Kyle were amazed at the supportive environment, the genuine happiness that oozed out of every kid, and the love that smothered everyone. It was an atmosphere that left a huge impression on them, and something they really wanted to be a part of. Julie is now a board member for the team, and Kyle hosts a golf tournament to help support the team. They both try to make it to Saturday skates when they can. The year end wrap up banquets, Christmas party, and other events put on during the year are highlights both the Turris' really look forward to.